Luxury Limo Service Boston & Beyond
THE BOSTON CHAUFFEUR DIFFERENCE
Boston Chauffeur's core focus is on those who expect & demand premium service. With our dedication to our valued customers' channels throughout our company, and due to a unique combination of quality control measures, innovation, commitment, and passion, we have become one of the most trusted names in the limousine chauffeur transportation industry.
OUR MISSION
Boston Chauffeur provides much more than premium service. We are experts in ground transportation logistics. Since our humble start in 2000, we have continued to innovate to improve the customer experience to meet the demands of our clients.
No matter how far your destination nor how complicated your group's travel plans are, you can trust Boston Chauffeur will get you there safely. Our trained staff, technology, and client care expertise work unison to manage and monitor your every move.
We serve over 550 cities globally in over 100 countries. Whether you ride Boston Chauffeur in New York, Chicago, Tokyo, or London, you can always expect to receive the same top-notch duty of care.
Our Boutique Approach
Our goal is not to be the biggest company, simply the best. Our valued customers are much more than an account number. We are passionate about service excellence. We are focused on building lasting relationships with our clients. We are a boutique company with a global reach. Your trust and peace of mind is our priority.
Our Team
Our Boston Chauffeur team receives ongoing training, supports one another, and works well together, from the CEO to dispatch to chauffeurs.
We conduct background checks on all drivers. All chauffeurs are professional and courteous and know the roads and the traffic patterns. They know how to work around many unexpected road and congestion issues that may arise on tricky Boston roadways.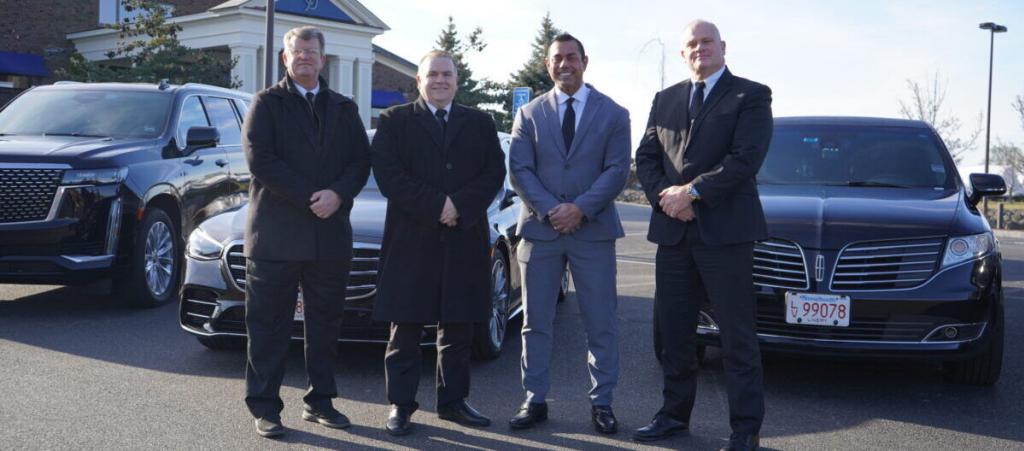 Our Fleet
The Boston Chauffeur fleet includes late-model Mercedes E and S Class vehicles that are meticulously maintained, as well as the Mercedes Sprinter van. For larger groups and tours, we have a variety of specialty vehicles, from luxury SUVs to small-to-midsize vans to a 55-passenger motor coach.
Technology & Logistics
We manage your reservation from start to finish with the latest logistics management technology and follow through to ensure that you arrive at your destination on time.
20 Years of Chauffeur Service
Boston Chauffeur was founded over 20 years ago with one car and a dream to provide premium boutique service to our customers. As a startup serving the greater Boston area, we now have a global reach of 550 cities and towns in more than 100 countries.