Women Business Travelers
Women who travel for business are now a major driving force in the corporate traveling industry considering the level of success on deals and business presentations they contribute. Both men and women are equally effective in performing their responsibilities in the corporate travel landscape, but both have a distinct contribution to the growth of the industry.
An upturn in business levels in any sector can have a positive impact on the economy of any country. However, according to a new study which uses Canada as an example, the level of business travel in a country can be one of the most significant contributing factors to strong economic performance. Women travelers who add up to this number increases a country's economy and creates more opportunities for their local businesses, with this on hand; the travel industry seems to be expanding its influence every single day.
In this article, we will put into focus the different contributions, and tips female corporate travelers promote to have better travel this year. Here are the points that you should consider:
Improves Training for Future Business Travelers – Travelers who are experienced in the field can share their own experiences with newly-hired employees to make them professionally trained and ready before sending off to travel. Women who are experienced in managing their trips can discuss different tips and techniques on how to make their travels safe and business-focused despite the prominent risks present.
Sustainable Handling of Travel Budget – Findings in a new report titled "Gender Differences in Booking Business Travel" from travel consultant firm CWT Solutions Group found that female business travelers spend, on average, $17.30 less for airfare than their male counterparts.
That's an estimated 2 percent off the average ticket price. Lower prices for tickets seem to be connected to booking farther in advance. CWT found that women tend to book flights almost two days, or 1.9 to be exact, more considerably in advance than men.
Improves Awareness of Learning Self Defense – Troubling new research shows that women who travel for business tend to remain silent about sexual harassment and other threats they endure.
Today, more and more women business travelers are aware that they need protection in times of safety risks, and that is why some companies cater free training for self-defense classes that eliminates the vulnerability of an individual and increases defense for instances that are unsafe for women.
Accessing Travel Insurance – If you're an employee, it is only wise to ask your employer if you are covered in travel insurance. Travel insurance is an essential and vital need of business travelers especially for women who are travelling alone. You can get it from providers who handle health insurance in europe and other locations. This particular type of insurance ensures safety and covers all the cost with damaged or lost luggage during the trip.
Attention to Cybersecurity and Social Safety – As mentioned earlier, women are now aware that every business traveler should be careful with their corporate trips. The extent of the threats that are out there is significant, so getting help with your in-house IT is recommended to all businesses. That way, you will have an expert team taking care of your online security, who can also give detailed advice to members of staff who either work remotely or have to travel as part of their role. As a general rule of thumb for those traveling, it's a must to protect digital devices that store banking information, sensitive data, personal photographs or compromising information, be aware of potential avenues for cyber-attacks, such as using free Wi-Fi in public locations. Also, avoid posting information about upcoming travel dates, and don't publish your whereabouts in real-time online. Just to give some perspective to the scale of cyber-attacks, enjoy these stats from BroadbandSearch. They illuminate the threat that could get any of us traveling for business.
Business travel for women is not an exemption for possible risks, but, training your female employees with the mentioned tips above can help you to ensure that they will become smart traveler during the long run of their services.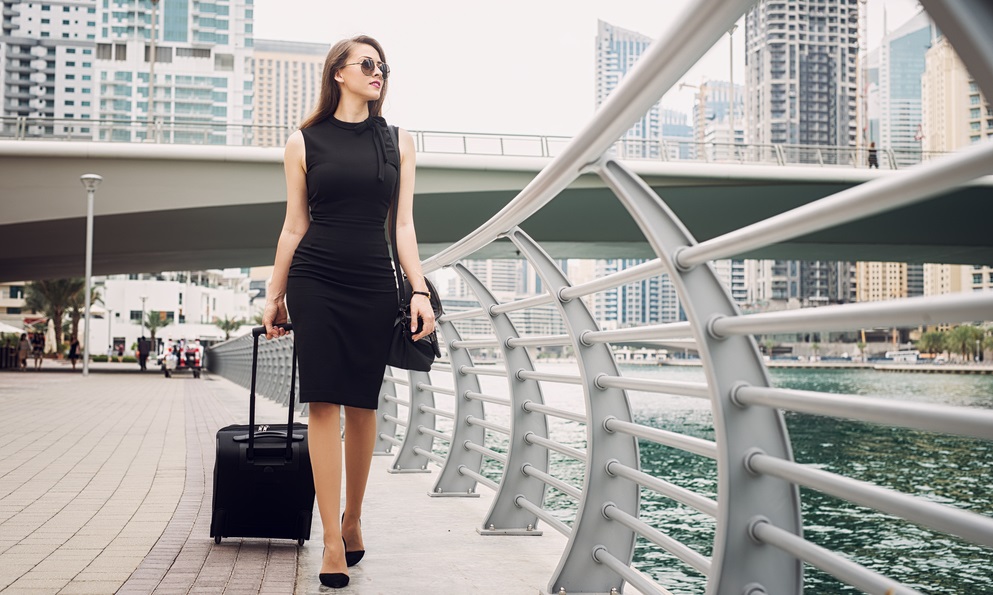 Boston Chauffeur provides limo and car service in 550 cities worldwide. When you book your ground transportation with us, we'll ensure that you make all your connections, no matter where you are in the world. Call 978-921-4334 to get to where you need to go.
Source: hyride