Boston Chauffeur is Ready to Drive the Links!
Massachusetts offers some of the most beautiful and engaging golf experiences in New England. Now that summer is here, golfers of all abilities are breaking their clubs out and teeing off their favorite golf courses. Many are hitting the links with some new found skills that they have been honing through specialized golfing software, see this page for more details, so they can reign supreme with their swings. Of course, they can take it a notch above, and go full out with their golf practice in their own house. True golf lovers will always try and find ways to get their practice on, and in this endeavor, they just might opt for golf simulator enclosures for themselves!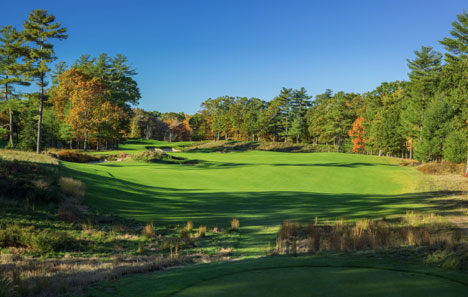 (courtesy photo BostonGolfClub.com)
Regardless of which golf course you prefer, Boston Chauffeur is the perfect luxury vehicle choice to get you and your group to and from the clubhouse at your leisure. Having a Boston Chauffeur driver arrive at your company in a state-of-the-art Mercedes Benz Sprinter van or our new Grech 31-seat luxury bus will certainly make the best impression on your colleagues and clients. Inside these vehicles, golfers will enjoy every comfort and convenience as they leave the driving to us.
For Executive Administrators who are tasked with making all of the arrangements for large-scale, corporate golf outings that could include dozens of employees and clients, Boston Chauffeur is their best option for luxury ground transportation. Regardless of how many people who need to be accommodated, Boston Chauffeur, the company you can trust, has more than enough resources at its disposal to meet your needs.
Your group arrives at the clubhouse on what is a spectacularly sunny day exactly at your specified time so everyone will have ample time to gather their golf bags, check-in, do some practice putts, retrieve their golf carts and head out to the first tee. Your driver promises to meet your group 15 minutes before you wish to leave and transport them back to the corporate office.
Following your four-hour round, your group decides to have a few cocktails at the clubhouse and get a bite to eat as you relieve the best and worst drives, chips and putts that day. This adds another two hours to your outing, which is no problem for your Boston Chauffeur driver who makes sure your vehicle will be ready and waiting at the appropriate time. A great day of playing a full 18 holes complemented by building stronger client relationships and bonding with your colleagues just got even better.
Now that you know you want to go with Boston Chauffeur, the company you can trust, for your next corporate golf outing, the only thing left is to decide where you wish to play. Here are some suggestions:
Granite Links, Quincy
(Courtesy photo/Granite Links.com)
Taconic Golf Club, Williamstown.
(Courtesy photo/Cavalier Golf Photos)
The Ranch, Southwick

The Essex Golf Club, Essex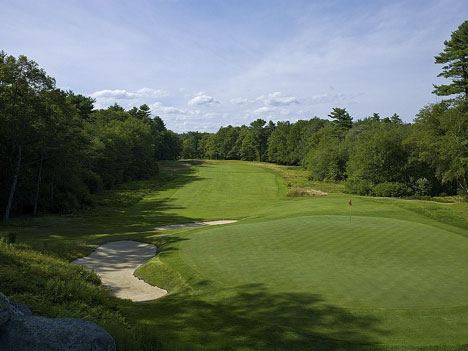 (Courtesy photo/Golfdigest.com)
Click here for the rest of the top 100 ranked golf courses in Massachusetts. Fore!
Are you planning a golf outing in Boston or New England? Let us help you find the right transportation for your group. Call 978-921-4334 for vehicle and reservation information.