Boston Chauffeur Delivers Elderly Couple to Family in Maine
As a driver, I have had the pleasure of meeting people from all walks of life and I never know what to expect until each trip begins. The reservation for a recent Saturday afternoon trip didn't give me too much information. It said there were two passengers who wanted to travel from Logan International Airport to a lakeside inn in Maine some three hours away. It was also Memorial Day Weekend so there was a good chance the passengers would be a couple who wanted to get away for the holiday weekend.
This was the only information Boston Chauffeur provided before I set out. The couple I met at Terminal C turned out to be an elderly man and his wife of more than 50 years. They had traveled from the Midwest to attend their grandson's college graduation ceremony. Their daughter booked their flight to Logan instead of the Portland Jetport because she wanted her parents to have a direct flight followed by a smooth ride with a company that she could trust.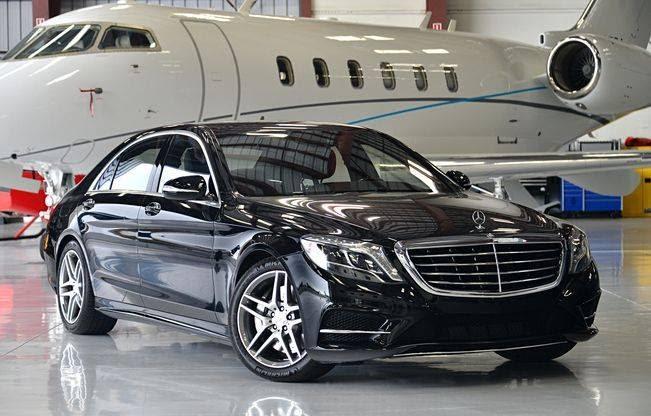 I knew that I had been entrusted with a great responsibility and I wanted to be sensitive to the couple's needs because of the long trip. On my way down to Boston, I noticed there was still a lot of bumper to bumper traffic heading north on 95. I was more than prepared to take an alternative route if needed. The couple had managed to notify their family of the delay caused by the traffic thanks to having a senior cell phone. I should probably visit this website to get something similar for my parents.
Fortunately, the traffic had abated as we cruised from Massachusetts into New Hampshire and made our way to the Maine state line across the Piscataqua River I-95 Bridge. I pointed out the City of Portsmouth from the bridge and encouraged them to visit the Seacoast region someday. Once the elderly couple had told me that they had never been to Maine, I shared as much as I could about the Pine Tree State to their delight.
While we couldn't deviate from our direct route, I pointed out as many things as I could along the way. When the conversation shifted to politics, I told them that when I worked as a reporter who covered the New Hampshire Presidential Primary I met and interviewed many of the candidates who ran for the White House. They included John McCain, Hillary Rodham Clinton, President Barack Obama, Mitt Romney and George W. Bush.
Halfway between Logan and their destination, I pulled into the Kennebunkport rest area off of 95 so the couple could stretch their legs and grab a cup of coffee. I went into the rest area building with them to make sure they could find the restrooms, get their coffee and make their way back to our car. In some ways, I felt like I was looking after my parents who would have been around the same age. My father passed away three years ago and my stepmom left us last fall. Spending quality time with this couple reminded me how much I miss them and I enjoyed their company as much as they enjoyed mine.
Our trip then took us past Portland and then through the Maine towns of New Gloucester and Gray. I pointed out the northern tip of Sebago Lake as we continued along a winding road deeper into the Maine woods. I suddenly imagined that we had entered the world of the classic movie, "On Golden Pond," and that I was taking Henry Fonda and Katherine Hepburn to their camp to meet Jane Fonda.
When the 2019 E-300 Mercedes sedan pulled into the parking lot of the lakeside inn, the couple's daughter and their grandchildren were delighted to greet them. They were equally pleased that the couple had thoroughly enjoyed their three-hour drive with Boston Chauffeur, the company you can trust. The feedback we later received from the couple's daughter made me feel especially good.
Dear Greg, Robert and team,
Many thanks for taking such good care of my parents. Greg, you and your team could give a master class in what excellent service and client interface should look like. Robert, my parents found you wonderfully stimulating-loved to learn about your other career as a reporter! Your conversation made the time in the car fly. (I hope they didn't talk your ears off!).Thanks again and I hope we'll have the opportunity to use your services again.
Every ride is different, but as a Boston Chauffeur driver, I take great pride in providing the best service possible because every passenger we serve deserves to be treated with respect and caring. Making this happen is the best part of my job.
#
~Robert Cook is a driver with Boston Chauffeur