Book A Ride in Style for New Year's Eve
RIDE IN STYLE WITH A LIMO SERVICE AS YOUR PERSONAL DRIVER.
Have you firmed up your plans for New Year's Eve? Do you and your friends or family want a luxurious ride to usher in 2019?
New Year's Eve is a festive special occasion for many — an occasion that often involves alcoholic beverages. For the ultimate evening of fun, consider riding to the party in a limo or party bus with your friends or family. Not only are you riding in style, but it 's also a much safer option. Here are the benefits of hiring a limo ride or party bus from Boston Chauffeur this New Years Eve: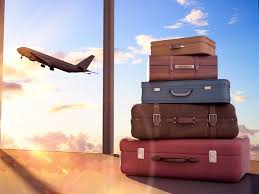 We will always be on time – No more waiting. By booking a car or party bus ahead of time, everything is arranged in advance. The driver will be there to pick you up and take you to the New Year's Eve festivities — and he will wait to take you home when you are ready.
Small or large groups – Travel together. Whether you're going with five friends or fifty, our Boston limo service will provide you with the best vehicle to accommodate your group. There's no better way to stay with your friends throughout the night — everyone stays together, parties together, and arrives back to home base together.
Safety – No need to choose a designated driver. The most important goal is for everyone to be safe throughout the night. Our limo drivers are fully vetted and trained. They are courteous, safe and professional. You will be able to depend on the driver to get you to and from your party in the safest manner.
Headed out for New Year's Eve fun? Call us if you have a few people or a group of people who would like to be safe and stylish while having fun this holiday season.
978-921-4334
As a boutique company with a global reach, we are passionate about service excellence, focused on building lasting relationships and committed to providing the safest experience for you. Your trust and peace of mind is our priority.